04dez20:0021:303 Zimmer Frei Bei GuyFacebook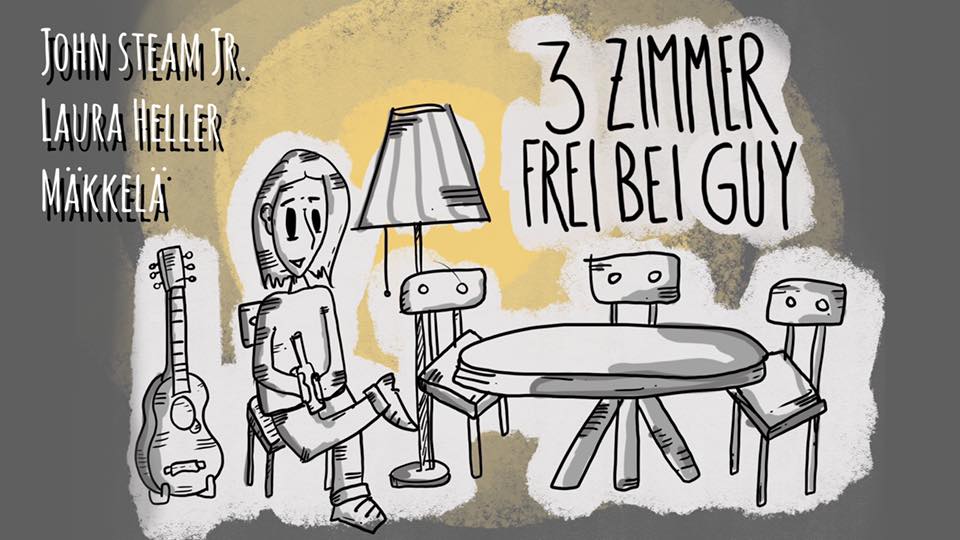 Event Details

Die neue Onlinebühne, präsentiert von POP! ROT WEISS:
Drei Zimmer sind frei in der "Musiker*innen" WG. Guy sucht Mitbewohner, die selbstverständlich mit ihrer Musik überzeugen sollten (und natürlich nette Menschen sind).
In unserem neuem online Konzertformat (jeden Freitag bis Weihnachten) fungiert Musiker und SongSlam-Organisator Guy Palumbo als "Gastgeber", lässt sich vorspielen und interviewt die "Bewerber*innen". Sehr unterhaltsam und von zu Hause können alle per Chat mitreden und fragen.

Diese Woche mit dabei:

Mäkkelä
Laura Heller
John Steam Jr.

Die Show wird live aus der Kulturwerkstatt Auf AEG um 20:00 Uhr MEZ 

auf Facebook

gestreamt.

——————————————————————————

The new onlinestage, brought to you by Pop Rot Weiß:
I've got 3 rooms available in my music shared flat and I'm tired of paying rent by myself. I'll be holding auditions for the next 3 weeks to see if I can find some folks I want to share this space with. Each artist will get to play 3 songs and have to answer a few questions to see if they make the cut.

This week we're featuring:

Mäkkelä
Laura Heller
John Steam Jr.

The show will stream live from the Kulturwerkstatt Auf AEG at 8pm CET.
Time

(Freitag) 20:00 - 21:30